Stop-Off Paints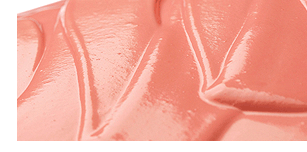 During the course of atmosphere surface treatments such as gas carburizing, gas nitriding, plasma nitriding, etc, it is sometimes necessary to protect certain areas of workpieces from surface treatment or oxidization for postprocessing or design reasons. This necessitates a variety of stop-off paints.
Long ago, this protection was offered by making clay coatings, in-house paints of grindstone powder mixed with sodium silicate, or plating. These solutions were unreliable, complicated, or expensive, making them unsuitable for modern production techniques.
Parker Netsushori Kogyo took note of this situation, and was quick to initiate import sales of various types of superior preventive paints from the U.S.A. and Germany, and helped the users to change their operation processes to achieve simple and reliable stop-off paint application. In recent years, we have developed our own products to meeting users' diversifying needs.
Product Lineup
Stop-Off Paints for Carburizing
-Solvent-based type-

| | |
| --- | --- |
| Condursal 0090 | All purpose stop-off paint for gas carburizing, suitable for case depths of up to 0.8mm. Residues can be easily removed by washing with hot water. Used with special thinners. |
| Preventor/P-10 | Domestically manufactured product with little paint film dripping . Used with special thinners. |
| Condursal G77 | Enhanced 0090's furnace paint dripping preventive and washability performance. Used with special thinners. |
| Condursal 710 / ConduronG55HK | Protection for deep carburizing of up to 1mm case depth and for carburizing of up to 4mm. Used with special thinners. |
| Condursal G77P | Condursal G77P: Xylene-free solvent form of 0090 and G77. Environmentally friendly, non-xylene product. |

-Water-based type-

| | |
| --- | --- |
| CARBON BUSTER | This product, water based paint not containing any organic solvents, is friendly to a human being and environment as well as the Stop-Off Paste for Carburizing for new generation with both high preventive effect to carburizing and wash ability. This can also be suitable for vacuum carburizing and receives a high evaluation in Japan and abroad. |
| No Carb | Water based paint used to prevent gas carburization or decarburization of steel during heating for hardening, carburizing, annealing, normalizing, forging or rolling. Residues can be removed by steel wire brushing or shot-blasting. |
Protective Paints for Nitriding
N525

Primarily for protection of gas nitrocarburizing, and suitable for the treatment at 500 – 530°C × 50hr. Used with special thinners.

No Tride

For selective nitriding in ammonia atmospheres. Made of pigment mixed with a varnish vehicle.
Protective Paints for Ion Nitriding
Protective Paints for Oxidization
No Carb

Paint to prevent oxidization and decarburization of die steel.

Berkatect

For protection from decarburization, oxidation and scaling. Also for superior heat resisting paints.
Please contact us about water based paints.